Up to 25% off Sale on selected Dermalogica products whilst stocks last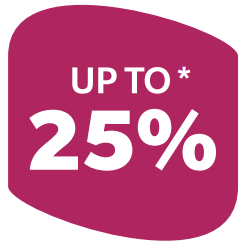 SKIN CARE
We use Dermalogica products, a unique skin care range designed to give effective results during your salon treatment and at home. They are free from artificial colours, fragrances, lanolin, mineral oils and other comedogenic ingredients.
From skin care treatments that ensure you look and feel your best, to facial hair lightening or a St. Tropez glow, we offer a complete range of services at competitive prices.
HAIR REMOVAL
From waxing, through to laser treatment involving the use of a safe, visible light resulting in permanent hair reduction. Similarly, electrolysis destroys the cells responsible for hair growth with the application of a current into the hair follicle.
Book a course of 3 laser hair removal treatments and receive – 10% discount or a course of 6 @ 15% discount.
EAR PIERCING
Caflon Ear Piercing inc. Hypo Allergenic Earrings* – £24.50
We offer a professional hygienic ear piercing service for anyone over the age of 3 years using the new Government approved disposable cassette system and 24 carat gold plated studs available in yellow gold or diamante in varying sizes. (lobe piercing only)
*Children under the age of 16 must be accompanied by a parent or Legal Guardian
This week we passed the 10million vaccination mark. More than 13 million people in the UK have now received at least one dose of a coronavirus vaccine - part of the biggest inoculation programme the country has ever launched. In a...
OPENING HOURS
Monday: 9:00 to 19:00
Tuesday: 9:00 to 19:00
Wednesday: 9:00 to 19:00
Thursday: 9:00 to 20:00
Friday: 9:00 to 19:00
Saturday: 8.30 to 17.30
Sunday: Closed
Bank Holidays: Closed
11-12 Windsor Street
Uxbridge
Greater London
UB8 1AB
We respond to any customer emails/phone message/DM enquiries within 48-hours of receipt